Top marks for customer service
The customer satisfaction survey examined the level of cooperation, professionalism and the usability of Noventia's tools.
We have been able to further improve the great results of the previous year - Noventia has achieved an excellent or good rating in all question categories.
We want to thank all the respondents for giving valuable feedback.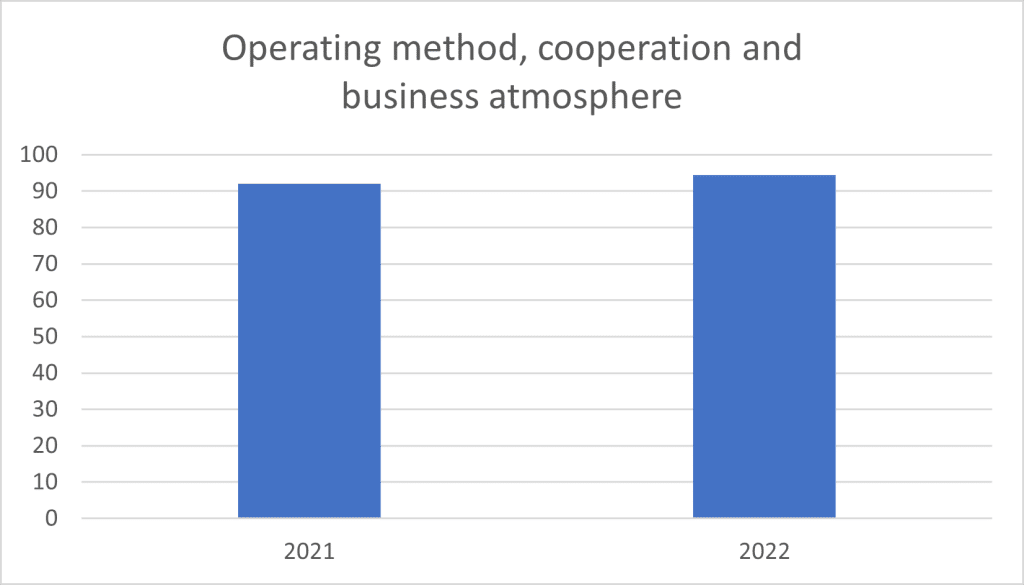 In the operating method, cooperation and business atmosphere category, the result has increased by 2.4% compared to the previous year.
The responses highlighted an appreciation for the business atmosphere and the smoothness of communication.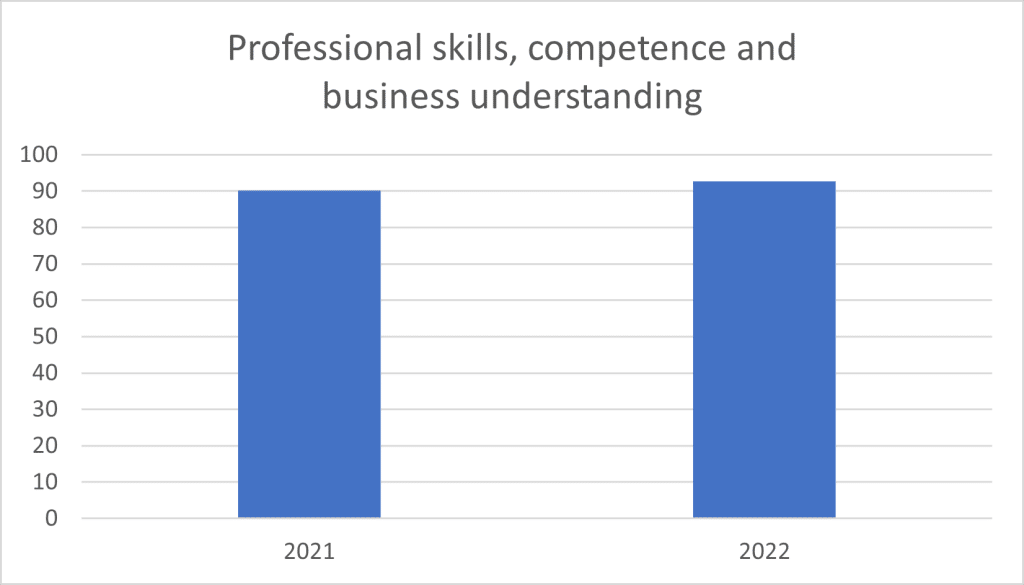 The grade for the professional skills, competence and business understanding increased by 2.6%.
The service attitude, proactivity and promptness of the customer representatives were praised a lot.
The respondents felt that Noventia understands the customers' needs.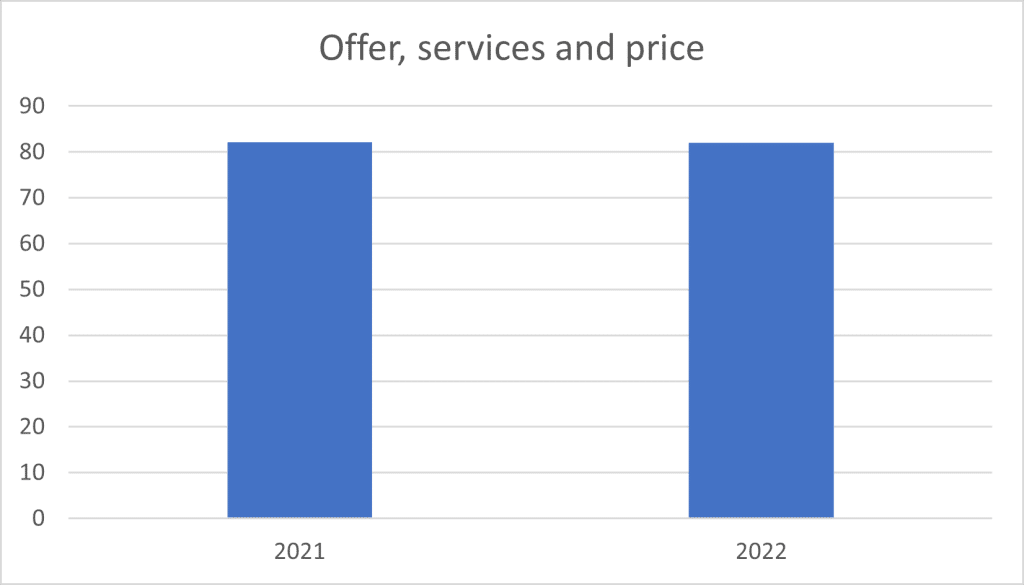 The rating in the category 'offer, services and price' remained unchanged compared to the previous year's survey.
Respondents estimate that the benefits of using Noventia will grow even more in the future.
Feedback at the heart of future development
Customer survey helps us in the further development of our services. According to the survey, 77% of the respondents found using the tools easy and 69% of the respondents felt that the instructions for using the tools are good.
We have already started concrete development activities in these areas so that we can improve the result even more. We are currently making new written instructions and instructional videos. We will add instructions to the tool to make it easier to use.
We will continue development in customer communication as well. In the responses, it was hoped that we would tell more about Noventia's new features and best practices. These can be followed from the Solutions update -letters that we send to main users in connection with larger releases, as well as from the Tip of the month -letters, which introduce good practices for using the tools.
Dialogue with our customers is important to us so that we can meet the customer needs in the future as well.
The results of the customer survey confirm that we are on the right track in bringing our customers business benefits, efficiency in supplier management and measurable savings. We will continue to work to maintain excellent customer satisfaction in the future as well.

Many thanks to everyone who answered the survey, it's good to continue the cooperation from here!